Congratulations to Tippecanoe High School varsity football coach Matt Burgbacher for reaching a milestone of 100 career head coaching victories and leading the Red Devils to the Div. III OHSAA Playoffs in back-to-back seasons. Tippecanoe hosts a 1st Round Playoff game on Friday, Oct. 29th. #WEareTIPP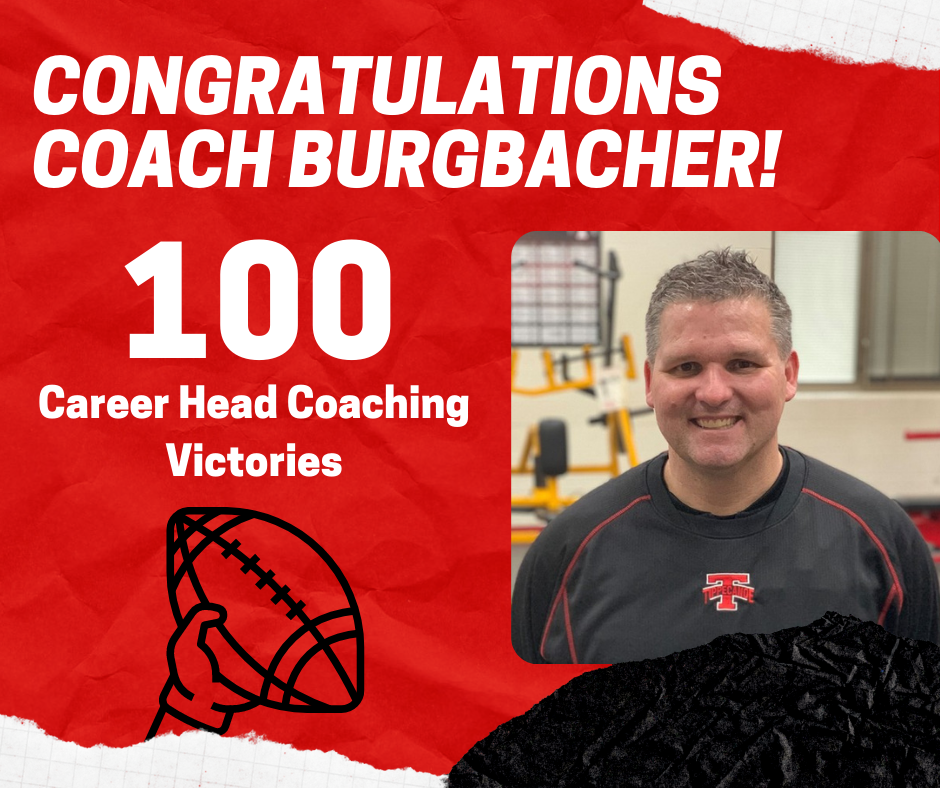 Congratulations to LT Ball's Students of the Month for October. These 4th and 5th graders know how to be responsible, be respectful, and have integrity. #WEareTIPP #TogetherweareExtraordinary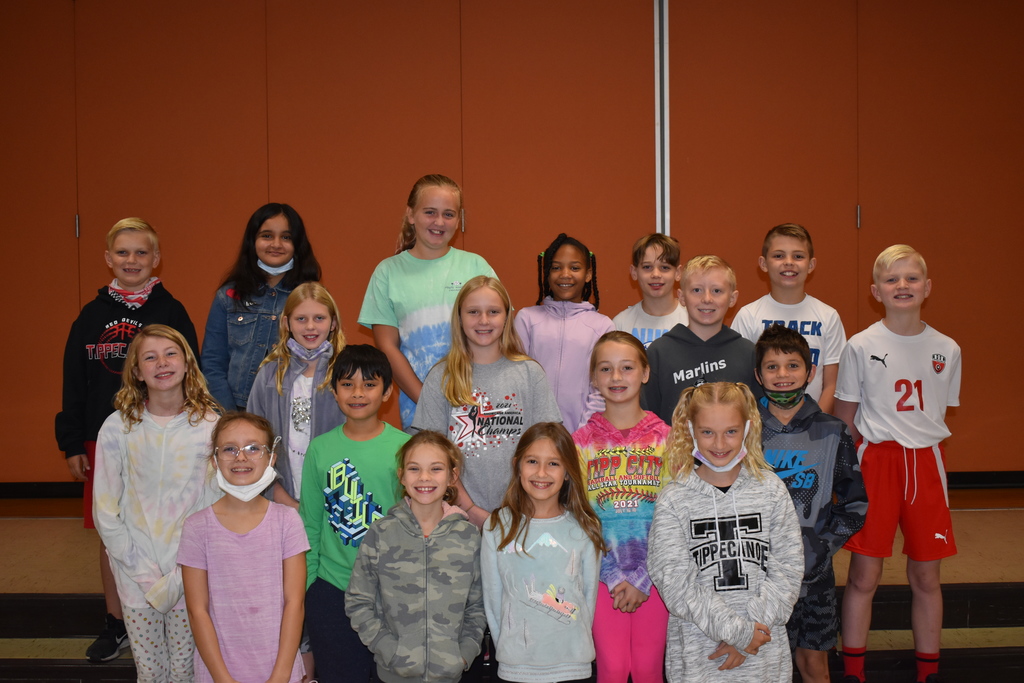 REMINDER: The Tippecanoe High School Advanced Placement Government class is hosting Meet Candidates Night this evening, October 21, at 7:00 p.m., THS Center for Performing Arts. Students will stream it on Facebook Live. #WEareTIPP #TogetherweareExtraordinary

Congratulations to the Lady Red Devils for their 2nd Round Sectional Tournament victory over Trotwood. The Tippecanoe High School varsity volleyball team advances to District Semi-Finals next week. #WEareTIPP #TogetherweareExtraordinary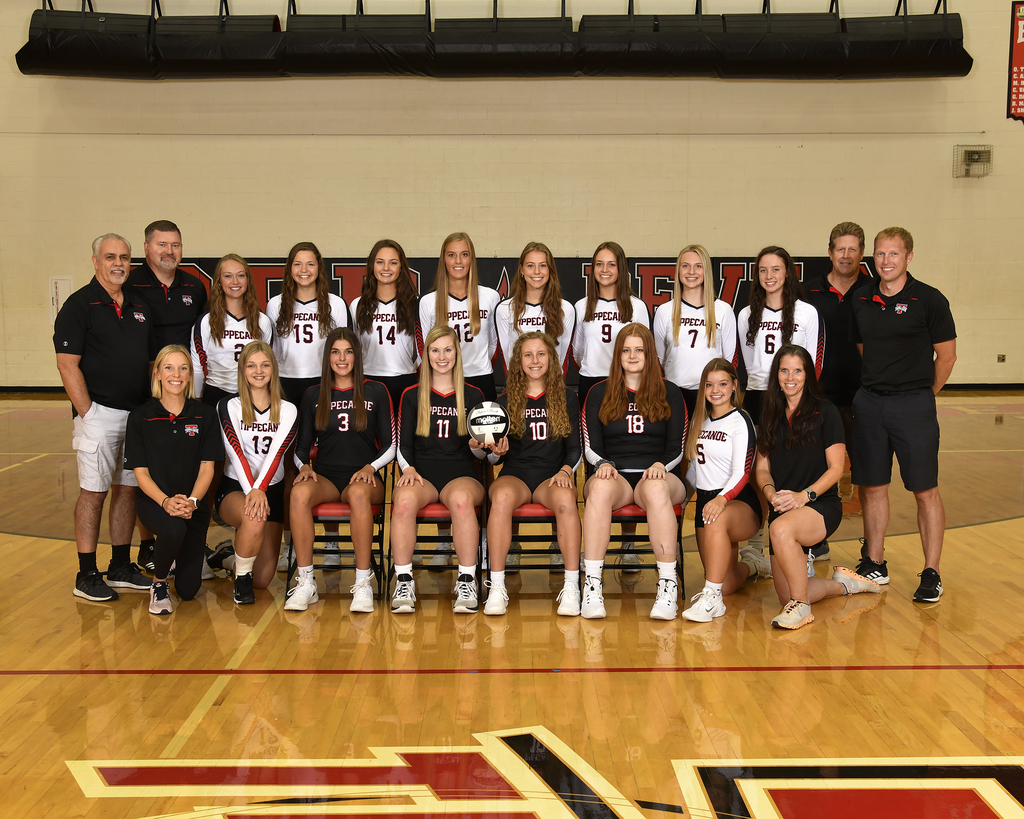 Introducing our newest MVL Champs! Join us in congratulating our Tippecanoe Middle School 7th and 8th grade volleyball teams for their victories! #WEareTIPP #TogetherweareExtraordinary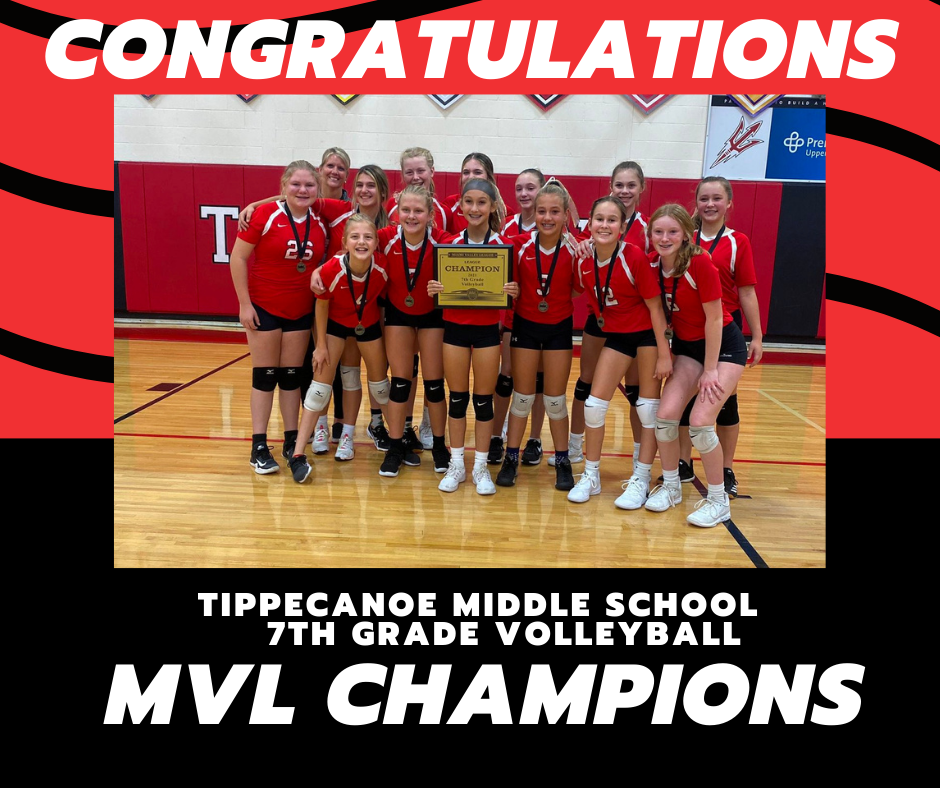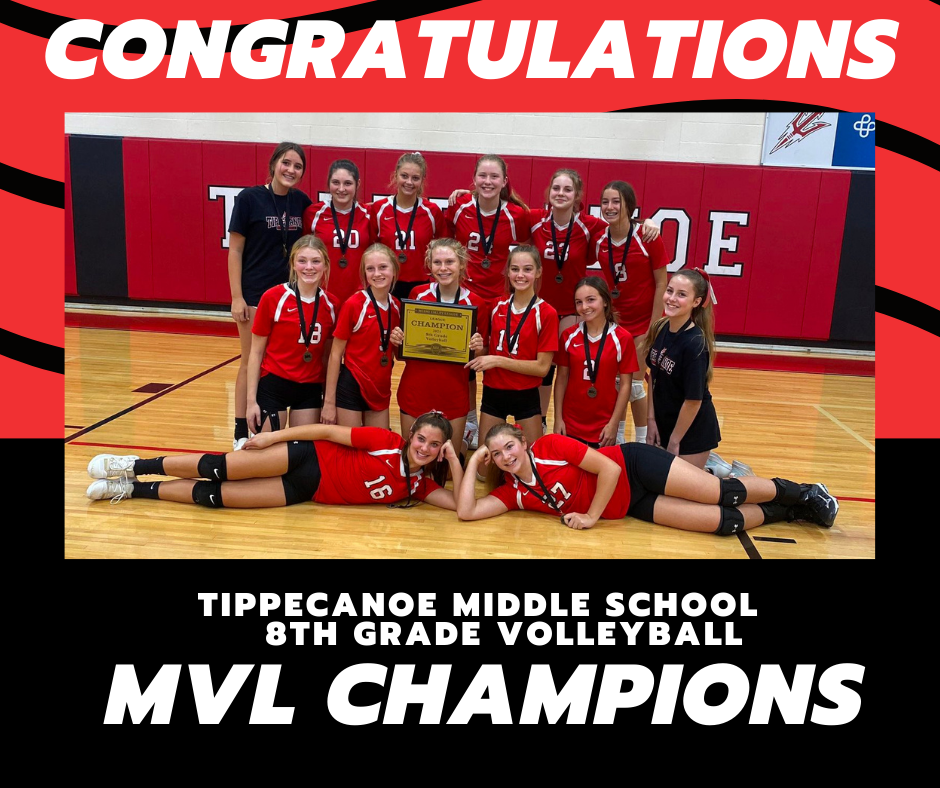 Here is a friendly reminder for today. #WEareTIPP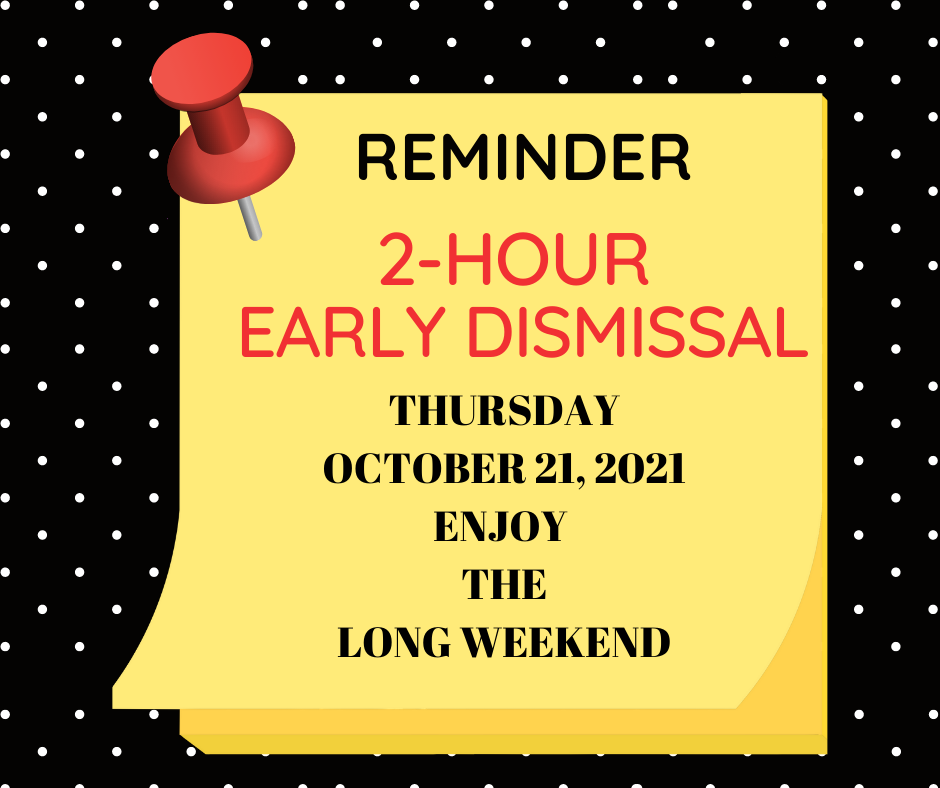 Another victory for our students! The Tippecanoe High School Academic Quiz Team was named Divisional Champs at the White Cloud High School Invitational in Michigan. Brooke Bashore, Connor Snider, Sadhil Mehta, and Annaleah Lambert contributed to this winning performance. Ninth grader Sadhil Mehta finished 4th individually out of a competitive field of 80 students. #WEareTIPP #TogetherweareExtraordinary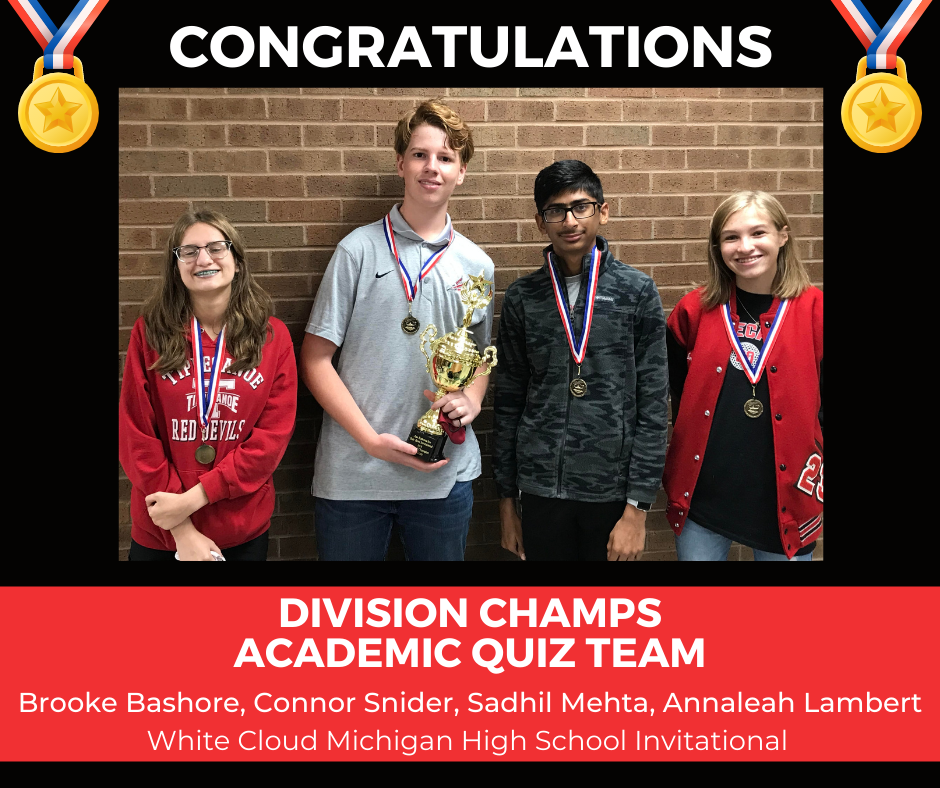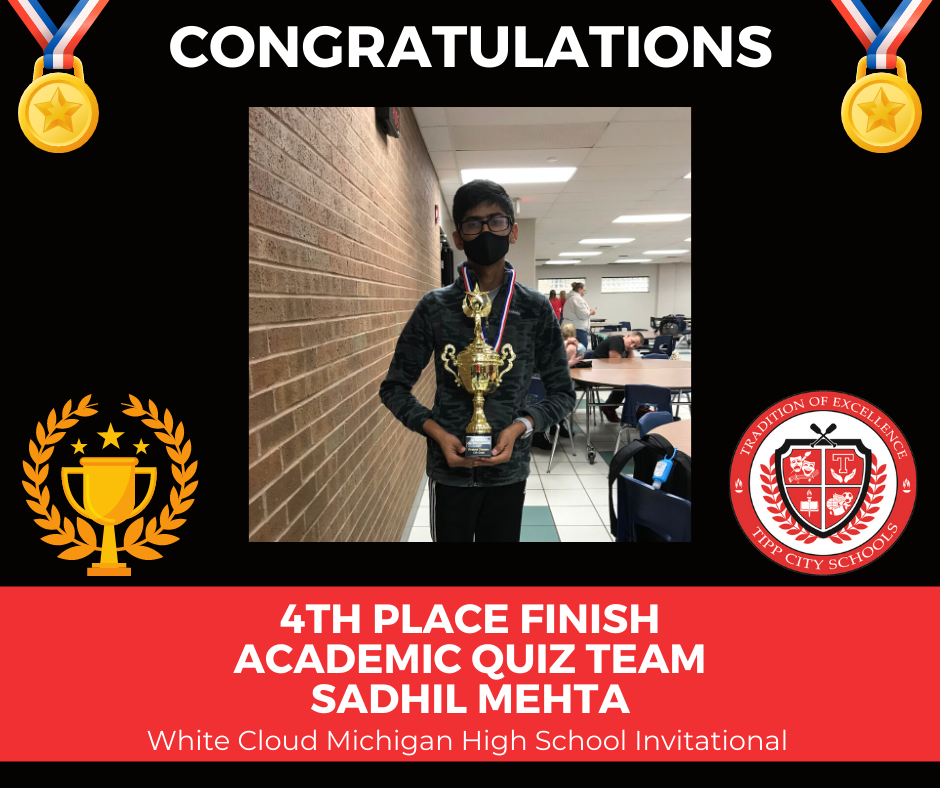 The Tippecanoe High School Marching Band brought home more hardware! After earning a 1st in Class A and a Superior rating at the Kettering Invitational, the band repeated the stellar performance at the Piqua Invitational! This talented group earned 1st in Class A, Best Auxiliary (Color Guard), and a Superior rating!. The group travels to the OMEA State Finals in November #WEareTIPP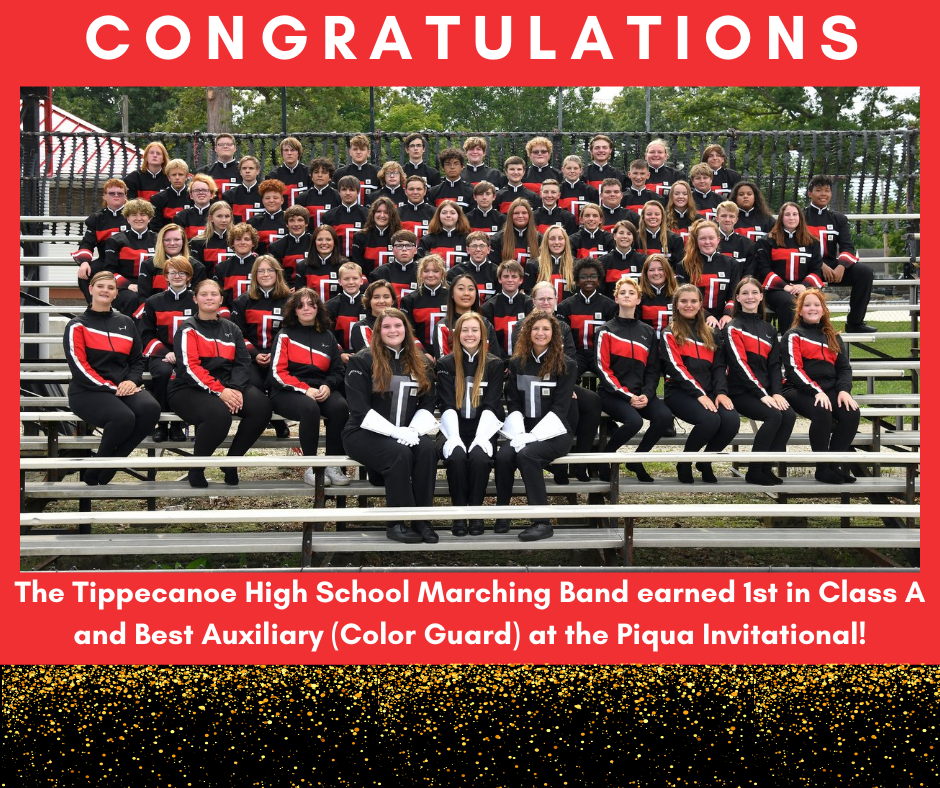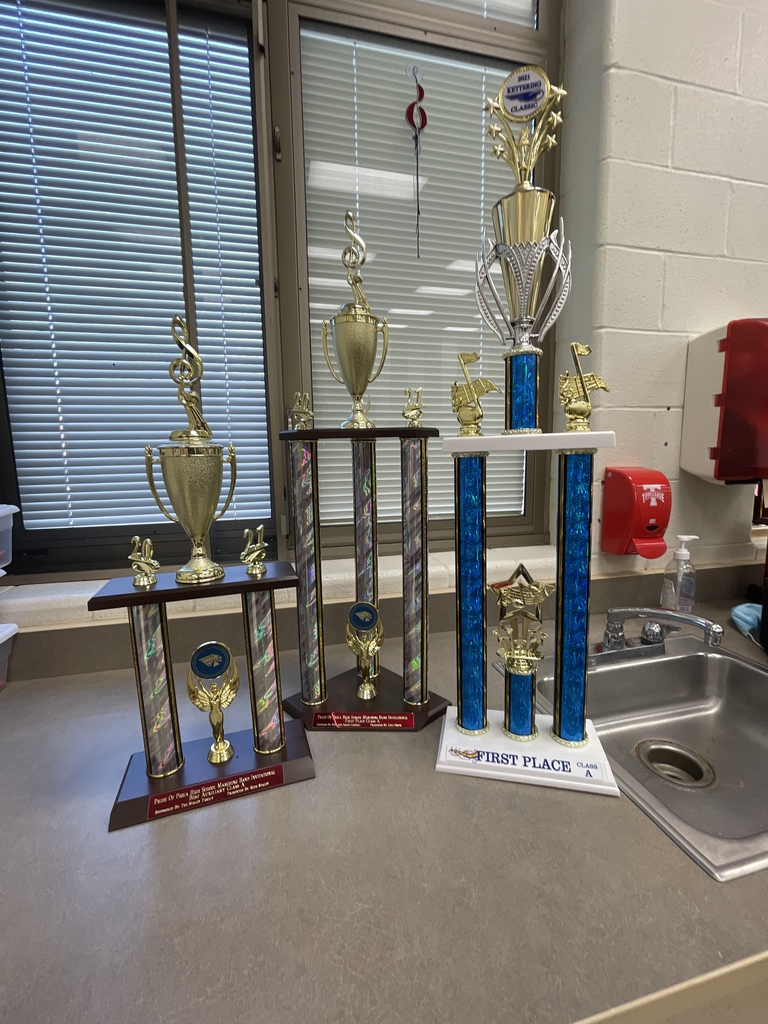 The Tippecanoe High School Advanced Placement Government class is hosting a Meet the Candidates Night. Four candidates are running for two seats on the Board of Education. Thursday, October 21, at 7:00 p.m. THS Center for Performing Arts. #WEareTIPP #TogetherweareExtraordinary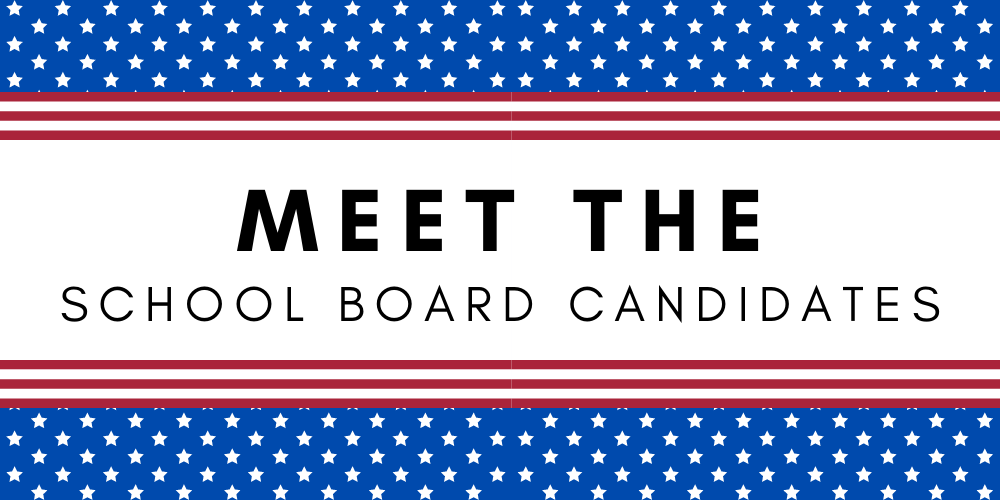 Great accomplishments for the Tippecanoe Red Devils. Congratulations to all competitors! #WEareTIPP #TogetherweareExtraordinary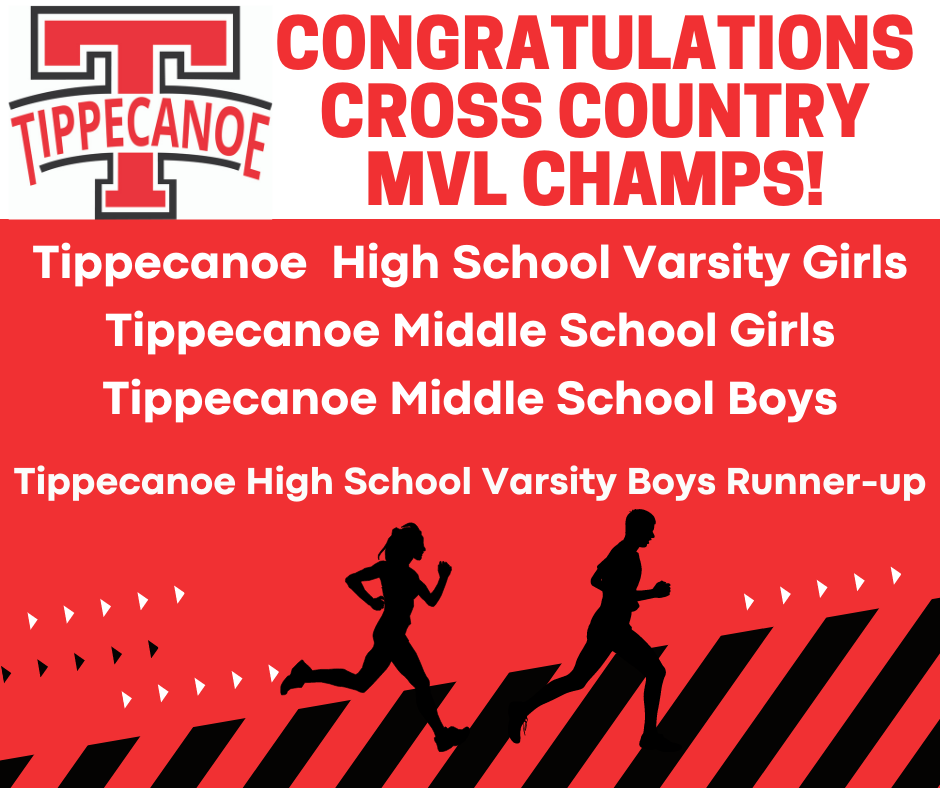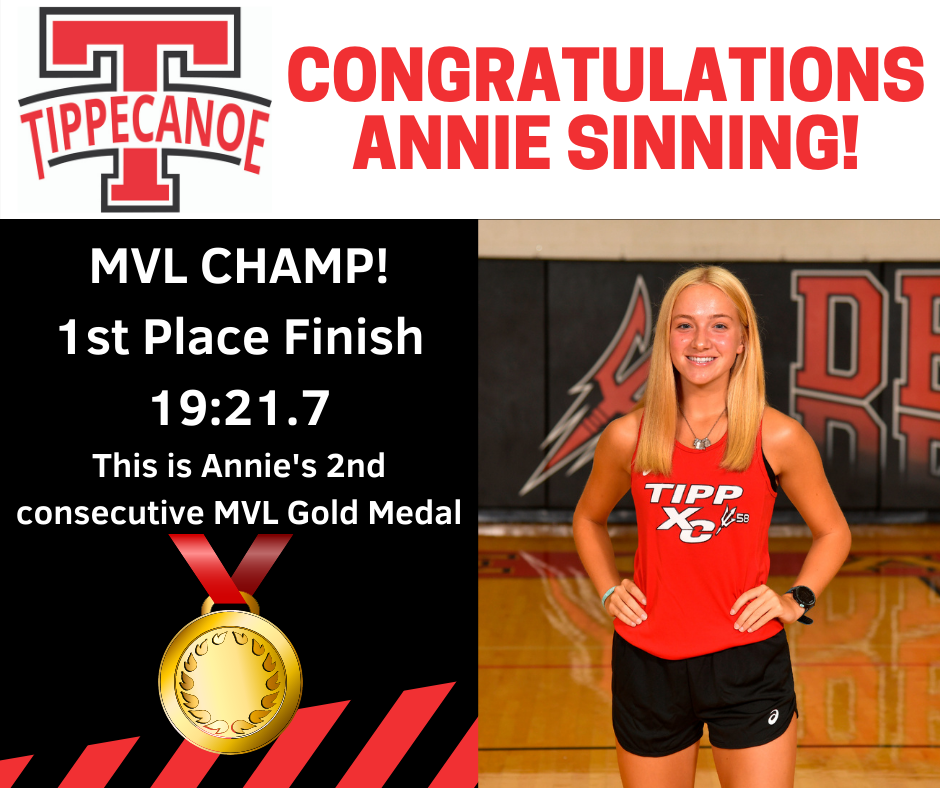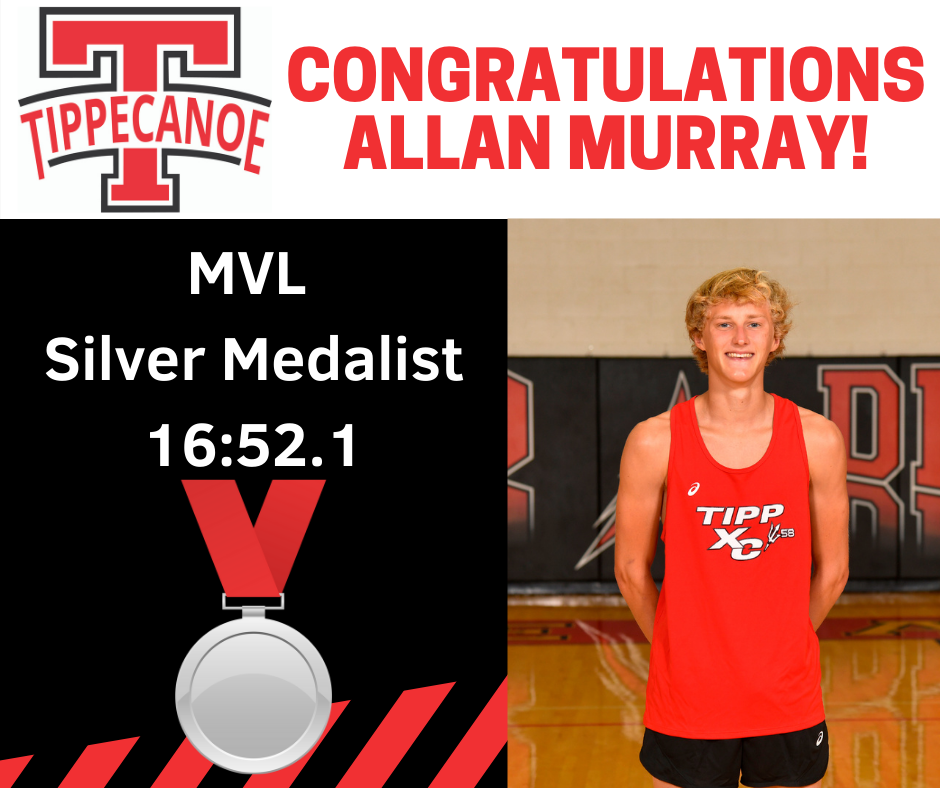 In recognition of National Hispanic Heritage Month, Tippecanoe High School Spanish teacher Ashley Ridge has been visiting our elementary schools to teach students a few Spanish words and introduce them to some Hispanic Culture. #WEareTIPP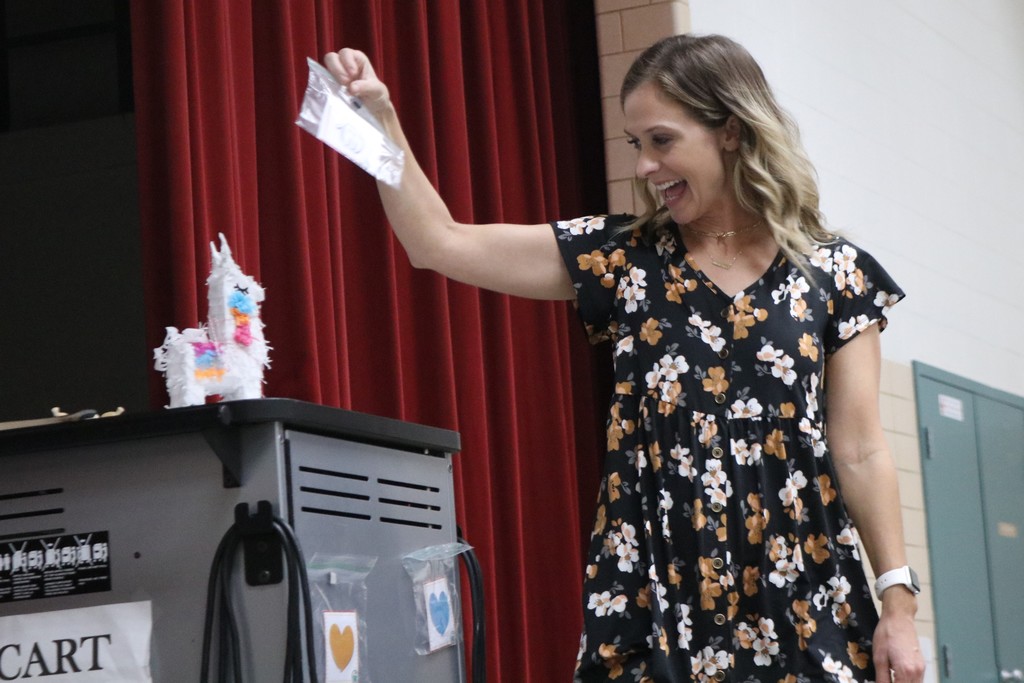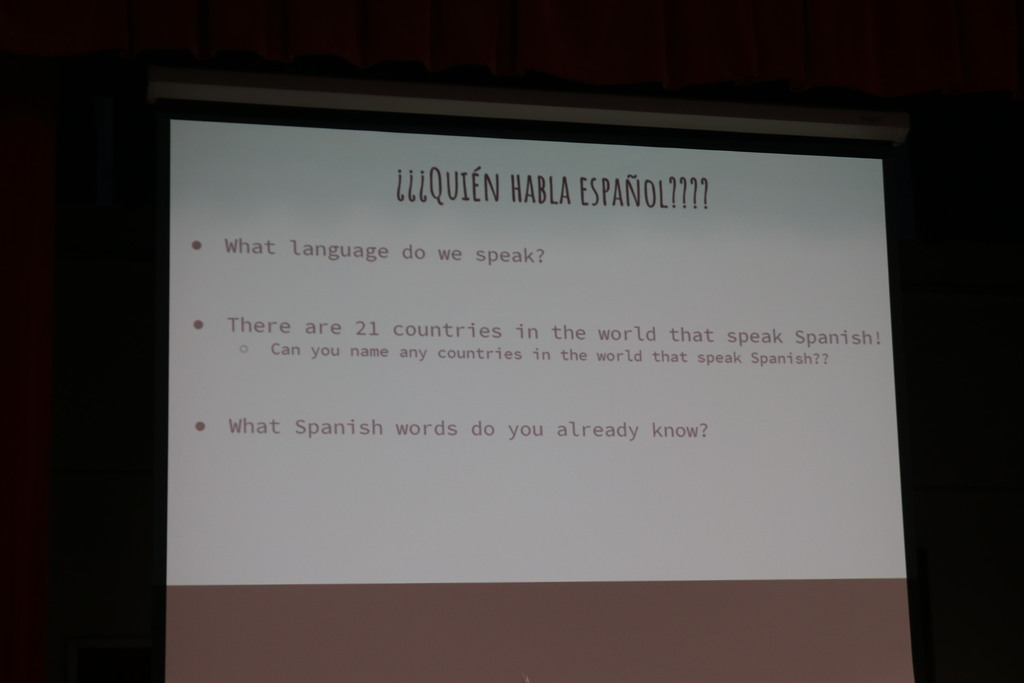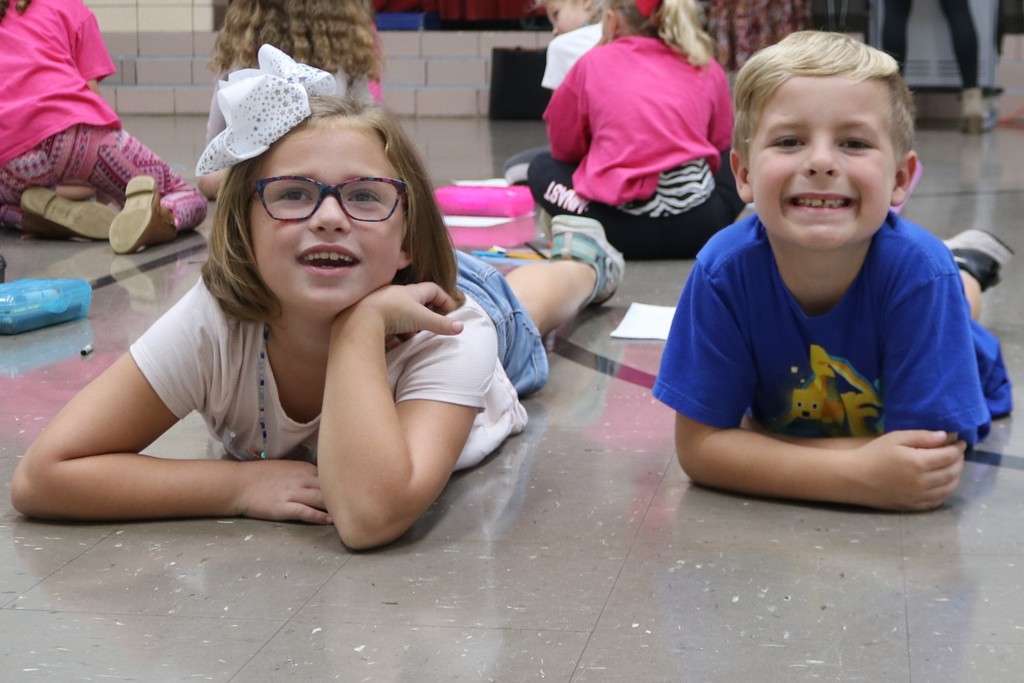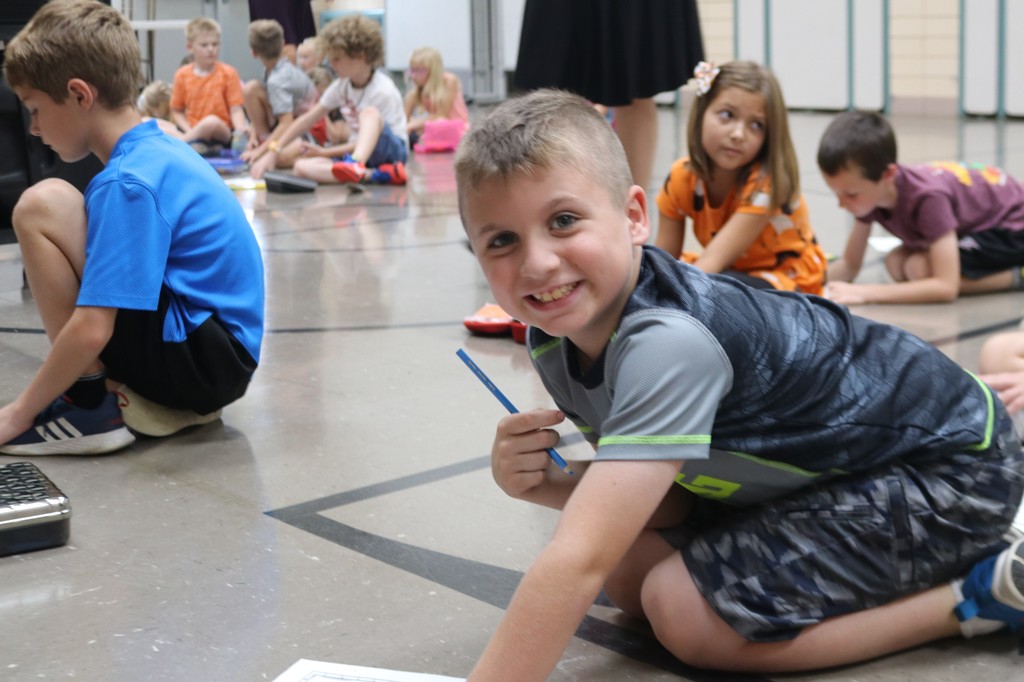 Do your children talk about international travel? THS teachers, Mr. Bellas and Mrs. Robertson, invite parents to an informational meeting. to learn about a Summer 2023 trip to Portugal & Spain. The meeting is Oct. 13th, 7:00 PM, THS Media Center. #WEareTIPP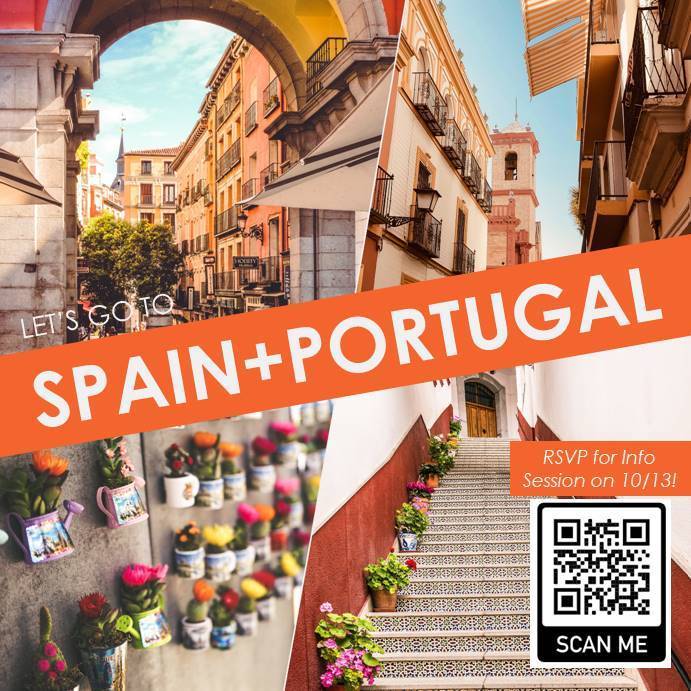 Frontier is working to restore the district's phone service. Tipp City Schools cannot make or receive phone calls from outside the district. If you are trying to reach one of our schools or the BOE, please email the respective secretary. Thank you.

REMINDER: Tippecanoe Middle School is NOT hosting Grandparents Day tomorrow, Friday, October 8th. TMS looks forward to welcoming guests for this special day in the spring. #WEareTIPP

Introducing this season's 7th-grade MVL Champs! Congratulations to the Tippecanoe Middle School 7th grade football team! #WEareTIPP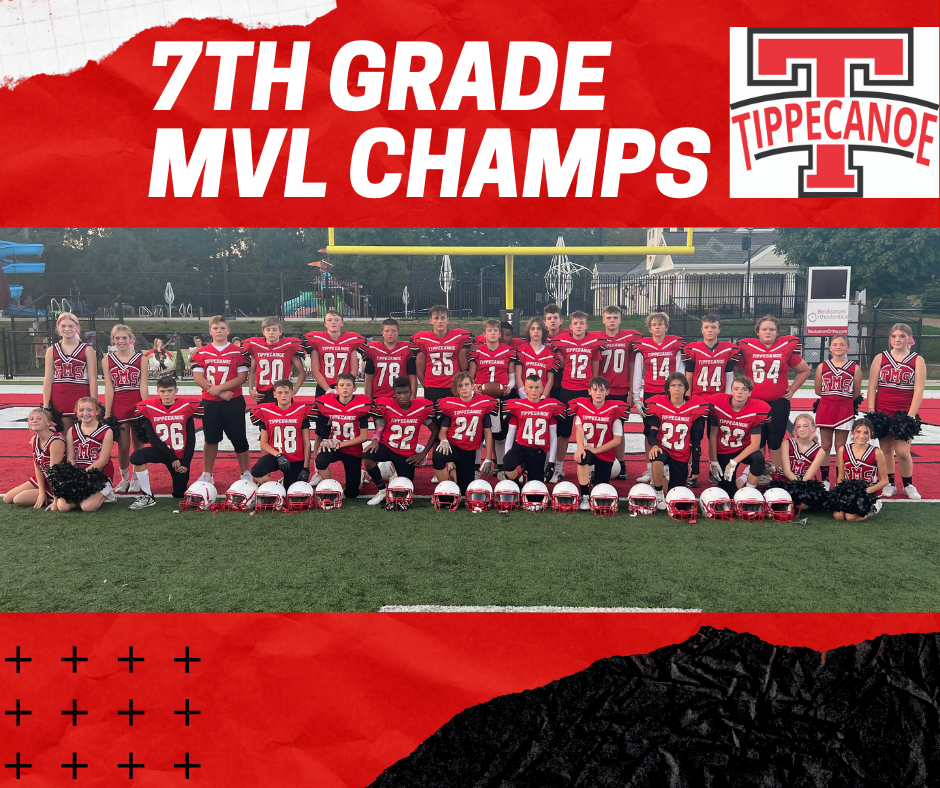 Congratulations to the Tippecanoe High School boys golf team for its 4th place finish at Sectionals! These athletes also qualified for the District Tournament next week!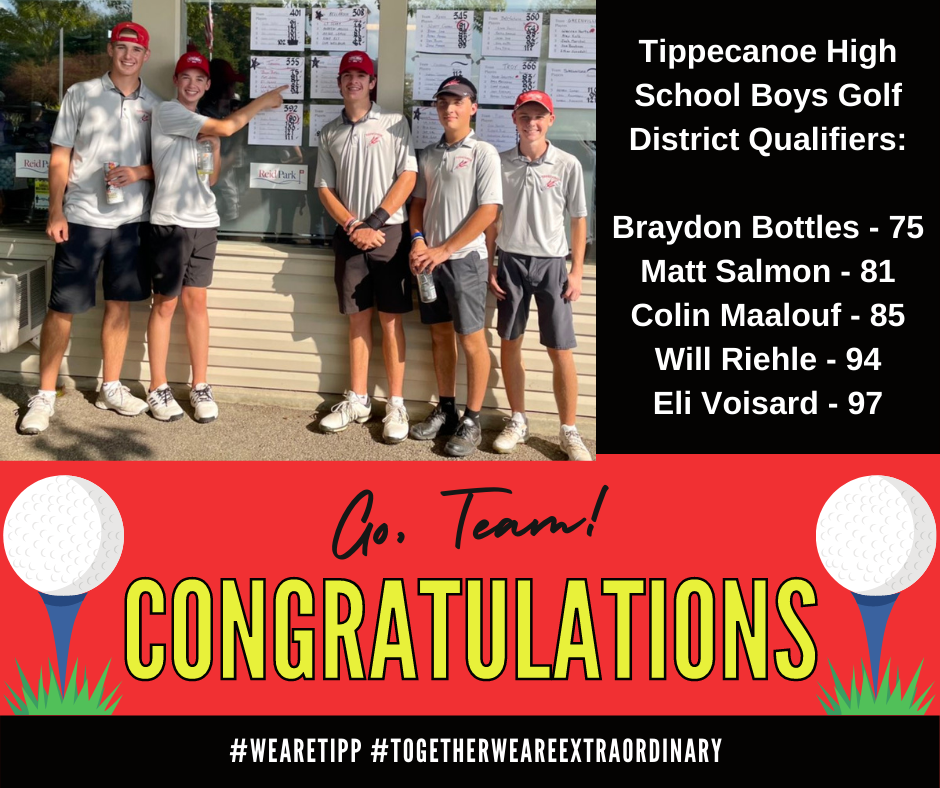 For what we believe is the first time in school history, the Tippecanoe High School Lady Red Devils Tennis Team qualified all seven players to the District Tournament next Thursday, October 14th!!! Congratulations to Mira Patel (singles), Mia Tobias (singles), Ellie Waibel (singles), Eliza Zweizig (doubles), Nicki Bauer (doubles), Ria Patel (doubles), Lily McDowell (doubles). And, congrats to their coaches, Matt Casey and Amanda Casey!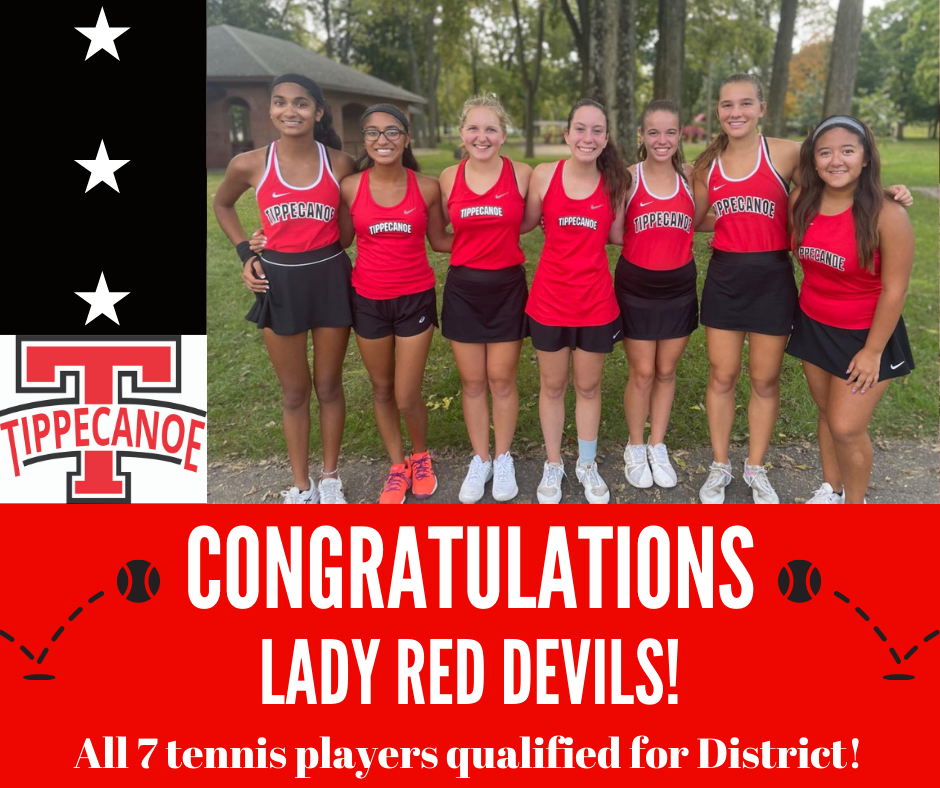 Due to the fog this morning, Tuesday, October 5th, Tipp City Schools will operate on 2-hour delay.

Thank you to our custodial and maintenance staff! We are grateful for all you do to keep our facilities safe and clean all year!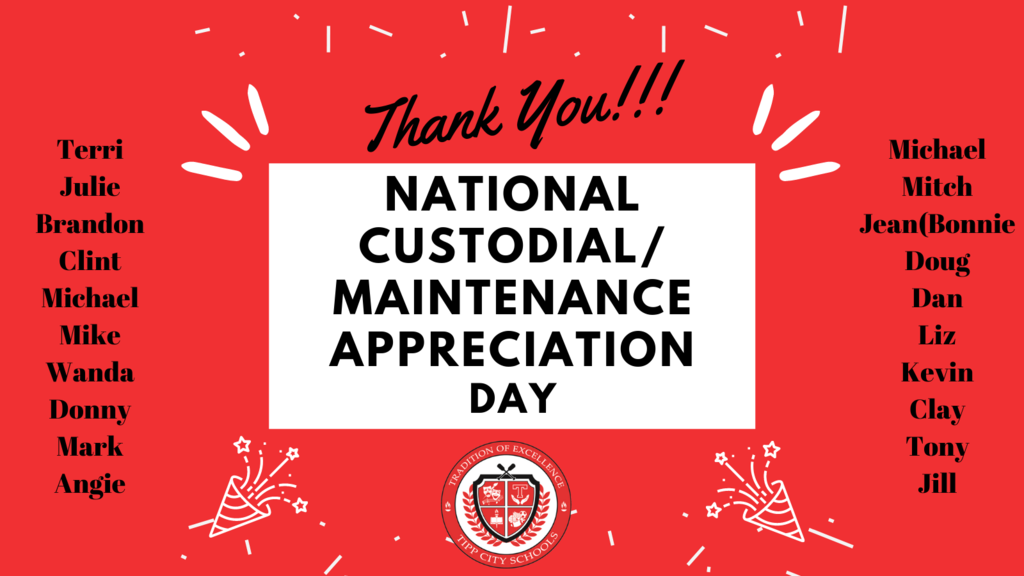 Tonight's 2021 Homecoming Parade starts at 5:30. The parade route begins at Broadway Elementary School (Dow Street side), turns on South 5th Street, to Main Street, and onto North 2nd Street. It will conclude at Tipp City Park.